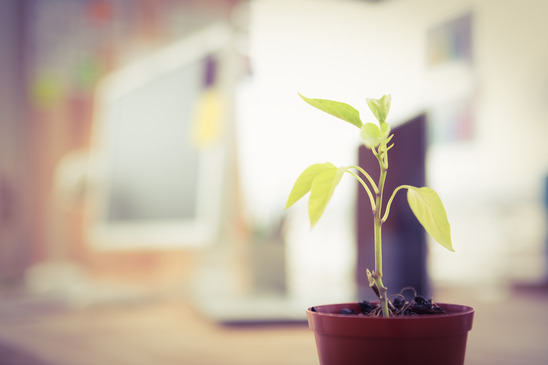 05 Jul

Are You An IFA With A Financial Website? – Make Sure it Has These 3 Features

It's rare these days for our team here at CreativeAdviser to come across an IFA without a website. However, it certainly isn't true that most of these financial websites are giving IFAs the best "bang" for their "buck." Unfortunately, we've found that many financial advisers see their website as a bit of an annoying necessity. In other words, it's something they know they need in case a potential client looks them up online, but all too often it's not viewed as a serious marketing channel through which to gain new business. Well, of course we'd say this, but your financial website is a crucial means of gaining new clients! Yes, certainly much business will come through word-of-mouth and referrals. However, all it takes is for one or two solid clients to come on board via your website, and your website has gone and paid for itself. We know that clients are actively searching online for financial advisors, wealth managers and mortgage brokers in their local area. Not convinced? Give us a call and we'll even give you a free demonstration over the phone! However, our main point is that if you are appearing low down in these search results, or if your financial website is putting off visitors due to its poor design, then you're throwing away good money and clients to your competitors. With that in mind, what should your financial website be doing in order to drive conversions? Here are 3 features we would recommend, based on our 25+ years' experience working with the financial sector:

1. Google Analytics

Just as you will be producing regular financial reports for your clients, your financial website should provide you with data on its performance. That's where Google Analytics is essential. With the Analytics tracking code implemented into the

tag on all of your website pages, you can answer questions like the following: -How many people are filling out my contact form? -How much value should I assign to each contact form submission, so I can monetise this action? -Which areas of the UK are my website visitors from, and are they looking at it on their desktop or mobiles? -Which search terms are people using to find my website? -Did my recent email campaign to my leads database produce much in the way of website visitors and conversions? If you want to get really serious, you can go a step further by implementing Google Tag Manager onto your financial website – drilling down on your data in even more detail.

2. An Active Blog

A regular blog or news section does two things: firstly, it augments your brand by making you appear active, up-to-date, and a thought-leader in your industry. Secondly, it provides fresh content which can be picked up by search engines. Google loves this kind of content. If it then gets shared and linked to on other websites, like social media, then that's even better. It's never too late to get started, even if it's just once a week. Just make sure that it's compliant with your regulatory framework, and also targeting the keywords most relevant to your target audience and industry.

3. Integration With Targeted Email Marketing

Every financial website should have a means of getting in contact with you. A contact form is a great way to do this. By plugging your contact form into some email marketing software, like MailChimp, you can do some really clever marketing to nurture your leads to a close. For instance, let's say you have a downloadable ebook on your website, which outlines some great pensions advice. This ebook is aimed at prospects who are looking for financial advice as they approach retirement. In order to download the ebook, your website visitors must first enter their email address, name, and a few other details into the specific contact form on the ebook download page. Let's say a potential visitor does so, and your financial website automatically puts them into your MailChimp list. Not only this, your financial website also tells MailChimp that this lead came through the Pensions ebook contact form, and so also puts this lead into a group called "Pensions."
Let's also imagine you have separate web pages for Income Protection, Mortgage Advice, and Business Protection – each with their own contact form and downloadable ebook. As visitors on these pages fill out the forms and download these resources on these various pages, your financial website automatically adds these leads to your MailChimp list. At the same time, it also puts them into different groups called "Income Protection", "Mortgage Advice" and so on. As such, not only are you automatically growing an impressive, opt-in email list, you are also automatically segmenting your leads based on what they're really interested in.
So when you follow up these leads with email marketing campaigns – perhaps even using automated, personalised email workflows – you are being as specific, targeted and relevant as possible when nurturing them through your sales pipeline.